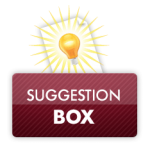 Hi gang, the season's going to be over before we know it, and while the loyal base of members who've turned out have been wonderful, we are eager to get your feedback on what worked, and more importantly, what didn't work this season. I've heard a few folks ask about the location, about contacting other members, about getting football tickets through the chapter, and about how we aren't giving enough notice before events.
I promise you that we'll be working on all of it to make sure that whether we have three, thirty, or three hundred, we'll have a good time when we get together. The best way to make sure that you are getting everything you want out of your chapter, is to tell us what you want, and get involved!
Please feel free to make use of the contact form on the website, email me at tallytide@gmail.com or call anytime. I'm eager to hear from you.
Roll Tide,
Kevin
228-5021